YOUR ALWAYS A PHONE CALL OR CLICK AWAY
- FROM THE PEOPLE WHO BELIEVE IN US -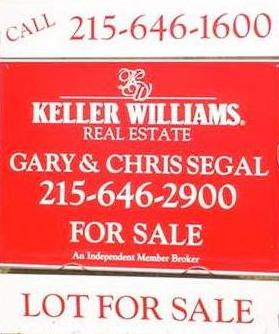 GARY SEGAL of Keller Williams Real Estate. Click on For Sale Sign for Link !
Dear Jim - Just a quick note to thank you for the quality work you have done over the years with all the clients that we have recommended.

The attention to detail combined with your life time of experience in all phases in the construction industry and your ability to listen to your clientís needs is what sets you a part.

Please do not hesitate to have anybody call on us for a professional or personal reference.

All anyone would need to do to see the quality of your work is to walk through one of the many houses or renovation projects that you have completed over the years.

Part of what impresses us the most about your quality of construction is how well these projects have stood the tests of time.



Keep up the great work.

Best Regards,

Gary Segal - Keller Williams Real Estate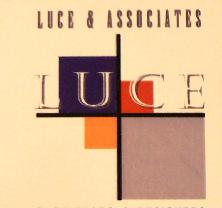 CHRISTOPHER J. LUCE of Luce & Associates Architects & Designers. Click on Business Logo for Link !

Jim DíAngelo Senior of Senior Construction has been a client of mine for more than ten years. During that time, I have found Jim to be thorough, attentive to detail and meticulous in his work. These qualities have led to a productive, effortless relationship. He is truly a pleasure to work with.

Christopher Luce, AIA
Luce & Associates
I have known and worked with Jim D'Angelo Sr. for over 14 years. I am always impressed with Jim's professionalism, knowledge and attention to detail on the job site. Jim was responsible for building my own home. He oversaw the construction of my home as if it was his own. Jim exceeded my expectation with his commitment and delivery of a well built home. I have been in my home for over 6 years now and I would call Jim again for any construction needs that I have.

Chris McGuire
McGuire Electric




CHRIS McGUIRE of McGuire Electric Services Inc. Click on Business Logo for Link !
ALFIO ROSSILLO of Rossillo Landscaping Inc. Click on Business Logo for Link !


Jim D'Angelo Sr and Senior Construction, Inc. are without a doubt one of the best, if not the best, construction companies in the area. Jim Sr's knowledge, work ethic, focus and attention to detail far surpass any contractor that Rossillo Landscaping, Inc. has worked for. I have found that willingness to go above and beyond the scope of work, his honesty and personality make him a true asset in his field. He is without a doubt a classy businessman and respectful friend. Truly a class act!

Your Friend,
Alfio Rossillo - Rossillo Landscaping Inc.





I just wanted to drop you a note concerning my past work affiliations with Jim Sr. I have had the privilege of performing the civil engineering on many of Jimís past projects. Jim and I seem to share the similar philosophy in that to provide the best possible product for a client you have to work to your best ability and pay attention to details. Cutting corners or taking short cuts are never an option and Jimís projects are always top notch. For some clients you just do your work and move on, but I am always looking to working on new projects with Jim and hope to continue doing more in the future.

John Kolb, V.P.
Woodrow & Associates, Inc.




JOHN H. KOLB of Woodrow & Associates Inc. Click on Business Logo for Link !
CHUCK ROLLER of County Linen Interiors. Click on Business Logo for Link !

County Linen Interiors is very proud to share reciprocal links with Senior Construction Inc. I have known Jim DíAngelo Sr. since 1996 and have the greatest respect for not only the quality of his work but also his character. Jim Sr. is a very honest person whose word is as solid as a contract. Jim Sr., his son Nick and their work crew take great pride in their workmanship and desire to exceed customer expectations. I have complete confidence and trust in recommending that Senior Construction Inc. be the contractor to work on your home.

Chuck Roller - General Manager
County Linen Interiors/InnStyle
Warrington & Perkasie, Pa




County Linen Interiors - Linens, window treatments, wall coverings, flooring. Free estimates, expert installation and shop at home service available within our local area. Decorator assistance, knowlegeable staff and customer satifaction.



Senior Construction Inc. 102 Pickwick Dr. Doylestown, Pa 18901
Jim D'Angelo Sr. # (215)-498-7065 - Nick D'Angelo # (215)-416-4367
Fax # (267)-880-0789